Because our Dogs Deserve the Best
Mr. Oliver: Gelato for Dogs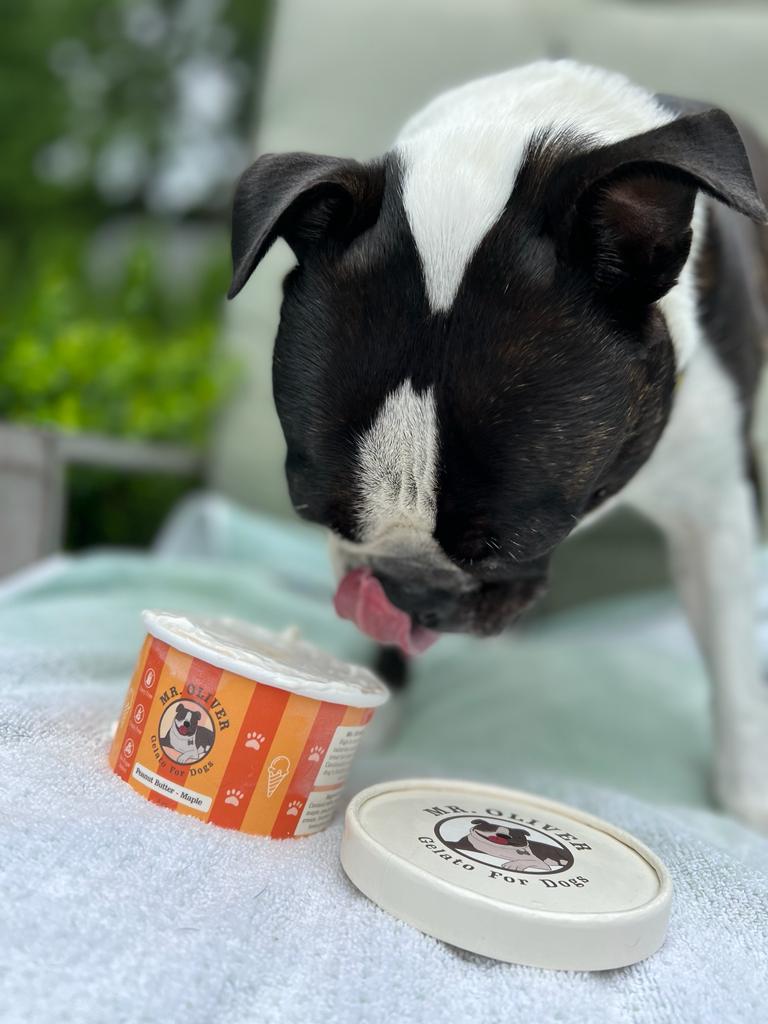 Your Dog's New Favorite Treat
Mr. Oliver Gelato for Dogs is a delicious and nutritious treat for man's best friend. All of our dog gelato flavors are made with the finest all-natural ingredients, dairy-free, and have no sugar or grains added. 
Give your dog something better than a bone. Give them a special, one-of-a-kind treat like Mr. Oliver Gelato.
Our Mr. Oliver dog gelato comes in six delicious flavors that will have your dog begging for more.
Current flavors include Strawberry Banana, Mango Coconut, Honey Banana, Peanut Butter Maple, Green Apple Carrot, and Greek Yogurt Blueberry.
Bring your canine friend in with you next time you visit Bianco Nero and find out which one he likes best!